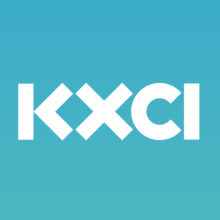 Thanks for visiting KXCI's Locals Only – Tucson, AZ.
We're coming at you this week with another live, in-studio performance from the band Purple Spectre. They will be joined by Matt Milner live in Studio 2A for an hour of music and conversation.
A little bit about purple spectre
Take the compositional sophistication of Wayne Shorter, fuse it with the hard grooves of Bitches Brew and Red Clay, sprinkle in some dust from the shoes of Ariel Pink, and you might get something resembling Mike Moynihan's Purple Spectre. Like a chemist mixing volatile compounds, Purple Spectre blends elements of funk, rock, soul, and hard bop into a potent serum of musical nirvana.
The ultimate impact of Purple Spectre is a funky tapestry that is rooted in tradition, yet innovative and fresh. Wry musical wit is integral to Moynihan's exotic compositions and to the searing improvisations that all the members provide. Purple Spectre is jazz as jazz was meant to be: steeped in awe of past masters, yet peering fearlessly into the future with steely resolve.
Purple Spectre personnel include:
Kai Felix, drums
Max Goldschmid, trumpet
Patrick Morris, bass
Mike Moynihan, saxophone/ compositions
Angelo Versace, keyboard
Live Audio & Video Engineering by:
Duncan Hudson
Ben Holman
Wallace Schubach
Walter Harrington
Bjorgvin Benediktsson
Post-production editing and web page by:
Dominic Castelli
Remember to visit the Locals Only website weekly to catch another great performance by one of our great local musical artists. 
---
TAGS
KXCI
,
Locals Only
,
Purple Spectre
,
Studio 2A
,
Tucson
,