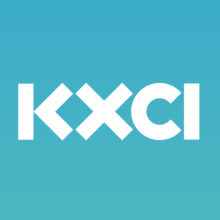 Thanks for visiting KXCI's Locals Only – Tucson, AZ.
We're coming at you this week with another live, in-studio performance from Little Cloud! Little Cloud joins us in Studio 2A for an hour of music and conversation. The show is hosted this week by Matt Milner.
A little bit about little cloud:
Joshua Butcher and Jonica Butcher of the group, Little Cloud have been singing and playing music together since Jonica was an infant, so it only made sense that the father-daughter duo would someday start a proper musical project. The surprise was that the rest of the band would end up feeling so much like a family too.
That band is Tucson's Little Cloud, consisting of Geremy Cady on bass, Jonica Butcher on vocals, accordion and ukulele, Joshua Butcher on guitar, ukulele and vocals, Joe Fanning on lead guitar, Anita Hershey on trumpet and John McIntyre on drums. Hershey and McIntyre are also members of Joshua Butcher's New Orleans-flavored ensemble the Muffalettas.
This live performance wouldn't be possible without the volunteers who help us wrangle all of those angry pixies through the wires, tubes, and airwaves!  Thanks goes out to:
Live Audio & Video Engineering by:
Duncan Hudson
Ben Holman
Wallace Schubach
Walter Harrington
Bjorgvin Benediktsson
Post-production editing and web page by:
Dominic Castelli
Remember to visit the Locals Only website weekly to catch another great performance by one of our great local musical artists. 
---
TAGS
KXCI
,
Little Cloud
,
Locals Only
,
Studio 2A
,
Tucson
,