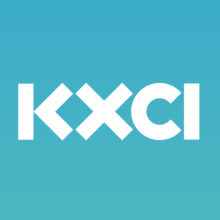 On this show we are talking to Kathy Keler and Hassan Clement – a couple of people involved in a very different kind of venue and a very different kind of production. In fact, these two are very different kinds of people with such interesting backgrounds and multiple talents.
Born in Budapest, Hungary, Kathy Keler has lived most of her life in the United States. Since moving to Tucson, Arizona in 2009, Kathy has been finding new connections and new inspiration among artists and performers in Tucson. Her first explorations of performance art took place in Washington in the early 2000's; and continued in Tucson after she built a Carport Theater on her own property.
Hassan Clement lives and works as a Community organizer/activist in the Amphi Neighborhood . He is the program manager of the Nonviolence Legacy Program, which uses the curriculum of Kingian Nonviolence (conflict resolution and reconciliation as practiced by MLK, jr) to address personal and social issues. As a member of the Poor People's Campaign he also works for solutions that seek to empower. Hassan is a poet as well as a community organizer, and his poem was selected for the performance "Flipping the Apocalypse".
Song played on our music break – A Fish On Land – Lhasa de Sela
Lhasa de Sela, also known by the mononym Lhasa, was an American-Canadian singer/songwriter. Lhasa was a world music artist who sang in Spanish, French and English. Her debut album in 1998, the Spanish La Llorona, won the Juno Award for Best Global Album of the Year and earned her a Juno nomination for Best New Solo Artist. She also received the award for Best World Music Artist of the Americas from the BBC in 2005. Unfortunately, she died of breast cancer on NY's Day in 2010 at the age of only 37. Another great artist who left us too soon.
---
TAGS
Carport Theater
,
Hassan Clement
,
Kathy Keler
,
Sea of Glass
,