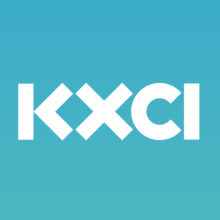 Green Events around Tucson and Southern Arizona: June 2014
Friday, June 13, 2014 from 2:00pm – 3:30pm
at the Green Valley Branch Library there will be a free showing of the movie:
"Growing Cities: A Film About Urban Farming in America"
Growing Cities is a documentary film that examines the role of urban farming in America and asks how much power it has to revitalize our cities and change the way we eat.
– More info here:
http://www.library.pima.gov/calendar/?ID=26663
Saturday June 21, 2014 from 7-10 p.m.
Celebrate the 50th anniversary of the Wilderness Act. Etherton Gallery , 135 s. 6th Avenue-is pleased to announce it's summer exhibition "Wild America,"featuring photographs by Bay Area photographer, Debra Bloomfield from her recent series, Wilderness and a selection of classic images by Ansel Adams
Also showing at the In Gallery Pop-Up: Pinpoints of Perception: Portraits of 1000 Native BeesFeaturing a mixed-media installation by artist Heather Green highlighting the decline of bees in one of the richest areas of bee diversity in the world: the Sonoran Desert. A portion of the proceeds will go toward bee conservation.
On hand for this special evening will also be, the Arizona Wilderness Coalition, the Hummingbird Monitoring Project, Sky Island Alliance, and Debra Bloomfield for a reception and book signing for Wilderness, her new book. Tunes by DJ Carl Hanni.
The photo exhibition will be up @ Etherton for viewing from June 10 until August 30
More info @ http://www.ethertongallery.com
Saturday June 21, 2014 9:00 am – 12:00 pm check outThe Really, Really Free Market
Cash-free community swap where lightly-used household items, books, clothes, tools, toys, etc. can be passed to others.
Himmel Park (east of Tennis Courts)
Tucson, Arizona
For more info contact: Mary (520) 445-4110, [email protected], [email protected]
Saturday, June 28, 2014
1:00pm – 3:00pm
@ the Main Library
enjoy a presentation called Garden for Birds, Butterflies and Bees
Learn how to garden to attract birds, butterflies, and bees
– See more at: http://www.library.pima.gov/calendar/?ID=26285
UPDATE-THIS EVENT CANCELLED——-And, right after that one, hop over to the Quincie Douglas Branch Library
for a talk called: Bring on the Bugs…Gardening with Beneficial Insects