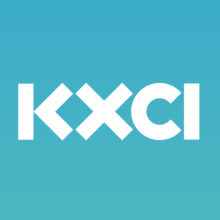 The Weekly Green has been on KXCI Radio for one year now!!!
Here are a few of the Green Events going on around in Tucson And SouthernArizona in October
LET'S TALK TRASH 
MondayOct 13th
FromGarbage to Gold: 
TurningOrganic
"Waste" Into a Valuable Resource
Learn all about composting, how to do it and why it's awesome for yourgarden and our planet. There will be four different presenters.
Let's Talk Trash will be held, Monday Oct 13 from 5-8 p.m. @ TheTucson/Pima Main Library.
More info @ http://www.sustainabletucson.org
Light the Night: 
Tuesday,October 14th
Living Streets Alliance and The City of Tucson & PAG will be distributing free bike lights. Bike lights aren't just a good idea to improve visibility for both cyclists and others on the street –they're the law, and with night falling sooner this time of year,many folks are unprepared for riding safely in the dark.
Location for the Light The Night event:
N.6th Ave. and E. 7th Street on
Date again is: Tuesday, October 14th from 5 pm until supplies run out.
more info @ 261-8777 or checking Living Street's Alliance's website.
http://www.livingstreetsalliance.org/event/light-the-night-free-bike-light-dsitribution
The 4th Annual Watershed Management Group Homescape Harvest Tour
 Is coming up Sat,October 25
Amazing home landscapes throughout Tucson will be open for you to explore at your own pace
See well-designed, beautiful, and affordable features to harvest water, energy, and food and get ideas for your dream yard!
Tickets are $15—or$10 for bicycle riders, public transportation users, and those whocarpool. Proceeds directly benefit WMG's Green Living Co-op program.
Saturday, October 25, 2014, from 10:00 a.m. – 3:00 p.m
More info @ 396-3266or Watershedmg.org
Orclick here: http://watershedmg.org/calendar-tucson
Urban Birding By Bike
Sat,October 25
@Rillito Park, Tucson, AZ 85705, USA (map)
October is a great month to be on a bike and to look at Birds!
Meet at the Rillito Park parking lot on First Ave just south of River Rd.at 7 AM. Be sure to have a helmet, water , snacks and lunch.
UrbanBirding By Bike will be held,
Sat,October 25, 7am – 10am
Morei nfo @
520-577-8778
And,you must register online at tucsonaudubon.org/fieldtrips
THIS YEAR'S ANNUAL ENVISION TUCSONSUSTAINABLE FESTIVAL
Will take place Sunday, October 26, at the YWCA at 525 Bonita Avenue. Thefestival is dedicated to promoting all aspects of sustainability inTucson and Southern Arizona, as much a community expo as it is a festival.
The Envision Tucson Sustainable Festival will include exhibitors sharinginformation covering everything from solar for the home, to growing food and native plants; from aquaponics to environmental health, and many more.
Sunday, October 26, from 11 a.m. to 4 p.m.,
More info @ http://envisiontucsonsustainable.org/?page_id=117
Air Dates for this program:
Oct 4, 5 & 6 of 2014