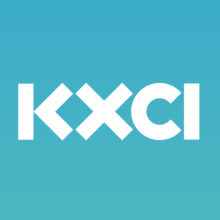 Here are a few of the Green Events going on in Tucson this July
Saguaro Harvest Celebration
Saturday- July 5, 2014 from 5:30 a.m.-3 p.m.
@ Colossal Cave
 Celebrate the Saguaro at this annual festival. Learn its legends, lore, and natural history.
Attend the workshop (5:30 a.m.) or just join in the celebration (10 a.m.). Presenters, activities, hikes. Reservations required for workshop, call 520-647-7121 to register. Park use fee: $5 per car (up to six people). $5 info @ http://www.ColossalCave.com
A Cook's Garden
Saturday-July 12, 2014 from 2-3 p.m.
@ Woods Memorial Library
Learn how to plan, plant and use fresh herbs and vegetables you can grow in your own Cook's Garden. Take home samples and simple recipes.
– More info: Tucson Pima Library
Other
Really, Really Free Market 
Saturday-July 19, 2014 9:00 am – 11:00 am
@Himmel Park (east of Tennis Courts)
Cash-free community swap where lightly-used household items, books, clothes, tools, toys, etc. can be passed to others.
More info @ Really, Really Free Market 520-392-9356, [email protected]
Non-Chemical Control of Insects in Your Home and Garden
Saturday-July 26, 2014 from 1-3 p.m.
@ Joel D Valdez Main
Learn to identify and control common insect pests of the home and garden.
– See more at: Tucson Pima Library 
***Water Harvesting in Tucson! Here is some rebate info:  City of Tucson Water Harvesting Rebate  Or City of Tucson.
Air dates for this program: June 28, 29 & 30 of 2014
If you would like to keep up to date on Green-goings on in Tucson, like our FB page: HERE! 🙂
---
TAGS
July Green Events Tucson
,
KXCI
,
Water Harvesting Tucson
,
Weekly Green
,