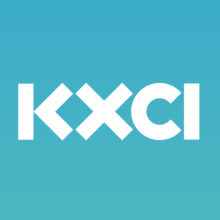 Here are some of the events going on around Southern Arizona this August!
Wake Up With the Birds Every thursday in August
When: Every Thursday in August from 7:30-9 a.m.
Where: Agua Caliente Park
Join this guided birding walk in the desert oasis of Agua Caliente Park to spot wetland birds, hummingbirds, songbirds, and raptors. Binoculars are available for use. Free 
More info @ 615-7855 or click HERE
Learn about Container Gardening Basics
When: Saturday, August 9, 2014 2:30pm – 4:00pm
Where: Joel D. Valdez Main Library
No room to plant a sprawling outdoor garden? No problem! The Community Food will teach us the basics of container gardening including how to select potting soil,how to make self watering containers and what to plant. Attendees can enter their name to win a free container garden set-up!
For more info, click HERE
Learn about Xeriscape Gardening
When: Saturday August 16th 10:00 a.m.
Where: Tohono Chul park 7366 N. Paseo del Norte.
A presentation and tour exploring how to use native and arid-adapted plants in water-saving landscapes take place at 10 a.m., the third Saturday of every month; fees vary and include admission to the park. For more info on the event and pricing click HERE 
 The Tucson Bird & Wildlife Festival
When:  August 13-17, 2014
Where: Various parts of SE Arizona
EXPERIENCE SOUTHEAST ARIZONA BIRDING AT ITS BEST
you are invited to explore and enjoy the beautiful and fascinating Sonoran Desert and Sky Islands.  get to know our friendly local birding and conservation community and the dazzling array of watchable wildlife experiences accessible from Tucson!
Proceeds from this event support Tucson Audubon Society!
For registration and more info please check out tucsonaudubon.org .
Join a Tucson Water Rainwater Rebate Educational Session from
When: Thursday, August 21 5:30pm-8:30 p.m.
Where: At the City of Tucson Ward 3 Council Office, 1510 East Grant Road
Watershed management Groups's Tucson Water Rainwater Harvesting Rebate educational session includes a brief tour of water harvesting features on site, an introduction to rainwater harvesting, information about rebates, and a design process. Please bring a map and / or drawings of your site, with measurements of any impervious surfaces (roof, patio, driveway, street, etc.) you wish to harvest from. The more information you can bring, the better, including where water flows on the property. WMG Instructors: Becky Blacher and Catlow Shipek. For more info and to sign up: click HERE