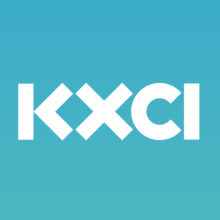 Thanks for visiting KXCI's Locals Only – Tucson, AZ.
We're coming at you this week with another live, in-studio performance from Gabriel Sullivan. He will be joined by Sophie Gibson-Rush live in Studio 2A for an hour of music and conversation.
A little bit about GABRIEL SULLIVAN
---
Here is an excerpt from an excellent biography written by Bob Hanshaw. You can read the article in its entirety here.
Gabriel Sullivan's music covers a huge swath of genres. Punk and hardcore experience in adolescence led to a gig playing bass with The American Black Lung. Coming back from 4 years of hard touring with that group, he started Fell City Shouts with Brittany Katter and some of the Black Lung guys, telling them "Just play quieter!" He met Andrew Collberg (a pop singer-songwriter) through that project, who then hooked Sullivan up with Nick Luca (jazz and everything else) and Craig Schumacher (the head of Wavelab Studios). And after playing the first post-All Souls Procession "Flor de Muertos" concert, he was more or less inducted into the Latin scene here – with Brian Lopez, Sergio Mendoza, The Jons, "all the Nogales guys." He discovered cumbia and co-founded Chicha Dust with Lopez. Chris Black (Chamberlab) introduced him to "Romanian gypsy music and Balkan brass," which led to the formation of his flagship ensemble, Taraf de Tucson. And now he's finally working on a solo album with a softer, singer-songwriter approach, pulling in Latin and rock and atmospheric influence, backed by the Danish musicians who comprise the instrumental core of Giant Sand these days – which Sullivan has also played in.
---
Live Audio & Video Engineering by:
Duncan Hudson
Ben Holman
Wallace Schubach
Walter Harrington
Bjorgvin Benediktsson
Post-production editing and web page by:
Dominic Castelli
Remember to visit the Locals Only website weekly to catch another great performance by one of our great local musical artists. 
---
TAGS
Gabriel Sullivan
,
KXCI
,
Local Music
,
Locals Only
,
Studio 2A
,