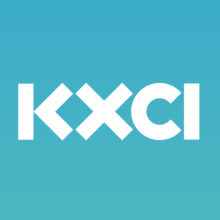 Freecycle! Started in Tucson, Now in 110 Countries.
Deron Beal is in studio this week. Deron is the Founder and Executive Director of Freecycle.
"Freecycle is a grassroots and entirely nonprofit movement of people who are giving (and getting) stuff for free in their own towns. It's all about reuse and keeping good stuff out of landfills.  Membership is free."
Freecycle was founded  in Tucson eleven years ago. It now has 9.4 million global users, in 110 countries!! It is the largest recycling website in the world.
Freecycle users give away 32 thousand items per day. That's enough to fill a mid-sized landfill each and every day.
In one year, if you were to stack all the items given away on Freecycle into garbage trucks, that stack would be 15 x the height of Mt. Everest.
Air Dates for this show: May 24, 25 & 26 of 2014
---
TAGS
Arizona
,
Deron Beal
,
KXCI. Free cycle
,
The Weekly Green
,
Tucson
,
Tucson Arizona
,