Pedaling the Pueblo – El Grupo Turns 14
El Grupo Youth Cycling has been lifting young people up for 14  years by introducing them to the freedom, strength, and self-awareness that can come from riding a bicycle. Armed with new programs, like the bike-touring focused El Grupetto and El Grupo for the wee ones called El Grupito, the organization is meeting youth and families where they are, literally, by sending vans to pick up recently resettled refugees so that access to transportation isn't a barrier for any would-be participant.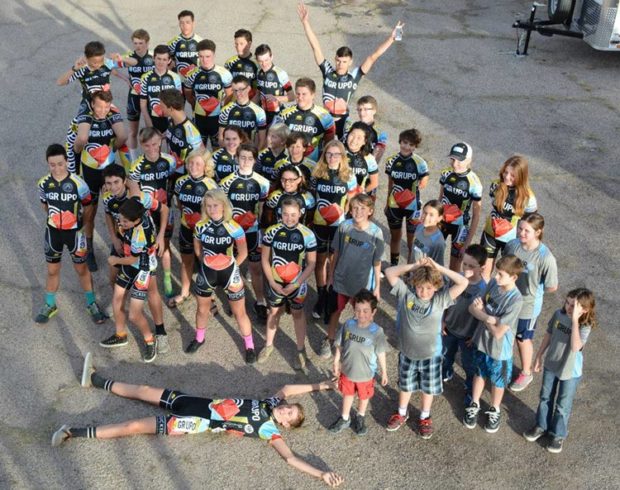 With new programs and growth comes new financial needs and just in time for the perfect fall weather, El Grupo is inviting supporters to join them for the annual Fall Fondo bike ride and festa (Italian for fiesta) on Sunday, October 28th. There are three distances to choose from and each ride is paired with El Grupo youth riders who will share their love of Tucson and riding bicycles with participants.
To find out more information about El Grupo and the Fall Fondo, visit: https://www.elgrupocycling.org/
Pedaling the Pueblo – El Grupo Turns 14
---
Pedaling the Pueblo is a mini-program and podcast that connects people to news and information about Tucson's bicycle culture. A collective of bicycle enthusiasts host and produce weekly programs covering a wide variety of topics. From community events to questions about how bicycle funding works; tips to start riding more to interviews with local bicycling legends, Pedaling the Pueblo explores life on two wheels from a "people first" approach, allowing us all to have an open dialogue about how people move through our shared built environment.
Content is responsive to and driven by the community, so if you have a question or topic you'd like to hear covered, email us at [email protected]. You can also find us on Facebook.
---
TAGS
Arizona
,
biking
,
biking in Tucson
,
El Grupo Youth Cycling
,
Fall Fondo
,
kids biking
,
Non-profit fundraiser
,
Tucson
,