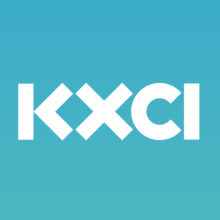 Thanks for visiting KXCI's Locals Only – Tucson, AZ.
We're coming at you this week with another live, in-studio performance from Diluvio AZ! This is their second appearance on Locals Only. Diluvio AZ will join Sophie Gibson-Rush in Studio 2A for an hour of music and conversation.
A little bit about DILUVIO AZ:
​Diluvio AZ is a female fronted, 5-piece unit. Their Mexican-American cultural influences have also informed their musical leanings. Early on, Diluvio AZ focused on honing a Spanish speaking pop-punk sound.  Their first studio EP entitled, "Libro de Canciones" was recorded in Los Angeles and Tucson and released in September 2016. They didn't look back after that.
Diluvio AZ is truly international band. They enjoy touring throughout Arizona, Nevada, Texas, California, and Mexico. Some of their favorite artists to have played live with include, Julieta Venegas, Natalia LaFourcade, Reik, Inspector, and Jarabe de Palo.
This live performance wouldn't be possible without the volunteers who help us wrangle all of those angry pixies through the wires, tubes, and airwaves!  Thanks goes out to:
Live Audio & Video Engineering by:
Duncan Hudson
Ben Holman
Wallace Schubach
Walter Harrington
Bjorgvin Benediktsson
Post-production editing and web page by:
Dominic Castelli
Remember to visit the Locals Only website weekly to catch another great performance by one of our great local musical artists. 
---
TAGS
Diluvio
,
KXCI
,
Live Music
,
Local Music
,
Locals Only
,