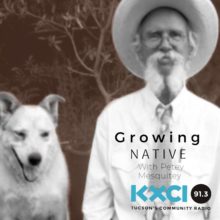 This was a nice long day trip with many wonderful stops. I jabber about several plants, but now I wish I'd spent more time with Ipomopsis longiflora, the plant in the phlox family, Polemoniaceae. There are three subspecies of this plant found between Arizona and New Mexico. I did not key it out to the subspecies.
I forgot to tell you about the beautiful floral litter that had drifted at the base of the plants. Oh, and white-lined sphinx moths do visit this delicate native, but surely other moths with long tongues visit as well. So, I guess I'll have to find some time to talk more about this beautiful little native.
The photos were taken with my phone and are not so good…I think operator error… but you can see the long floral tube and look at the drift of spent flowers on the ground…floral litter. Cool.
---
TAGS
Growing Native
,
Ipomopsis longflora
,
Petey Mesquitey
,
Phlox family
,
Polemoniaceae
,