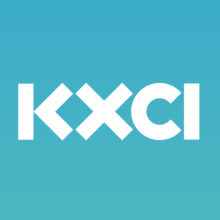 This week's segment:
The Weekly Green's Gretchen in an interview with Kylie Walzak, Coordinator of Cyclovia and Program Manager @ Living Streets Alliance.
Kylie tells us all about Cyclovia this fall. The event will be held:
Sunday, Nov. 2nd, 2014
10am – 3pm
New route featuring the 4th Avenue/Fontana Bike Boulevard
For a map of the upcoming Cyclovia click HERE.
Lots of fun events planned along the route. And, the Bike Swap will be held right before the event. So, if you don't have a bike, you can come to the bike swap and buy one. Plus, did you know, you don't need a bike? You can walk, skateboard, jog or skip along the route!
A fun (and free) time is guaranteed for all!
Air dates for this program October 25, 26 & 27 of 2014.
---
TAGS
Cyclovia Tucson
,
Gretchen KXCI Tucson
,
Kylie Walzak
,
Living Streets Alliance
,
Weekly Green
,