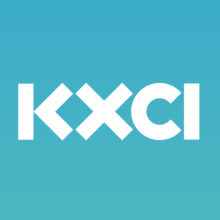 Thanks for visiting KXCI's Locals Only – Tucson, AZ.
We're coming at you this week with another live, in-studio performance from Bryan Thomas Parker! Bryan and friends are joining us in Studio 2A for an hour of music and conversation. The show is hosted this week by Matt Milner.
A little bit about Bryan Thomas Parker:
Bryan Thomas Parker and friends blend indie rock, soul, alternative, and more into a perfect dust devil of earnest and prolific songwriting. Since first releasing DIY records as a solo artist, Bryan Thomas Parker and his constantly revolving live group have been performing over 80 gigs a year while releasing a constant flow of live and studio recordings. New album, "And Friends", out May 17, 2019.
Parker states:
I'm a singer-songwriter. I make my living playing folk music in restaurants and get my jollies rocking out in bars, but at the core I just see it as an art form and medium. I try to switch up the musical color on my pallet as often as possible. If I must pick an aesthetic, I'd like to be known as the musical offspring of Willie Nelson and Lou Reed.

I started writing songs when I was about 11 years old. I didn't have any real instruments, but I had one of those little made in the '90s toy Casio keyboards. I am not even sure I had any clue what the notes were. Just natural harmonics and a kid exploring his creative side.  I grew up on country oldies and then discovered punk rock and played in a thousand crappy bands.

In my mid-20s, a buddy gave me Woody Guthrie's Dust Bowl record and I realized that songs are much more effective when they tell a story. Plus, the politics were raw and aggressive just like punk. That drew me in. Didn't take me long to figure out it paid OK, too. My step-dad had so many cool records growing up. That got me writing. But I did hand bells, choir, dancing, acting, and live ensemble singing as a kid. It was just meant to be.
This live performance wouldn't be possible without the volunteers who help us wrangle all of those angry pixies through the wires, tubes, and airwaves!  Thanks goes out to:
Live Audio & Video Engineering by:
Duncan Hudson
Ben Holman
Wallace Schubach
Walter Harrington
Bjorgvin Benediktsson
Post-production editing and web page by:
Dominic Castelli
Remember to visit the Locals Only website weekly to catch another great performance by one of our great local musical artists. 
---
TAGS
Bryan Thomas Parker
,
KXCI
,
Local Music
,
Locals Only
,
Studio 2A
,
Tucson
,