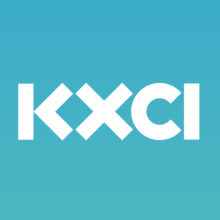 Pedaling the Pueblo – Bikes, Good for Business?
Developers (and KXCI Board Member!) Adam Weinstein and Kira Dixon-Weinstein know a thing or two about the importance of thinking about how to attract, and accommodate, bike riders and why they believe bikes specifically, and multimodal transportation networks in general, are a good thing for cities to invest in. Listen to the interview with Kira and Adam here as they describe the experience of the westside development known as the Mercado and how bikes have helped it boom.
Pedaling the Pueblo is a mini-program and podcast that connects people to news and information about Tucson's bicycle culture. A collective of bicycle enthusiasts host and produce weekly programs covering a wide variety of topics. From community events to questions about how bicycle funding works; tips to start riding more to interviews with local bicycling legends, Pedaling the Pueblo explores life on two wheels from a "people first" approach, allowing us all to have an open dialogue about how people move through our shared built environment.
Content is responsive to and driven by the community, so if you have a question or topic you'd like to hear covered, email us at [email protected]. You can also find us on Facebook.
Pedaling the Pueblo – Bikes, Good for Business?
---
TAGS
bicycles
,
Bike Share
,
Mercado San Agustin
,
Pedaling the Pueblo
,
Tucson
,
Tugo
,