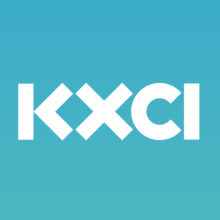 Thanks for visiting KXCI's Locals Only – Tucson, AZ.
We're coming at you this week with another live, in-studio performance from Adam Townsend! He joins us in Studio 2A for an hour of music and conversation. The show is hosted this week by Sophie Matt Milner.
A little bit about ADAM TOWNSEND:
Adam Townsend is an old soul; his musical inspiration is borne out of a love for the blues, folk, Motown, and soul. Although Adam is from Tucson, he spent six years honing his craft of songwriting, performing, and producing music in San Diego. Now that he is finally back in Tucson, you can find him playing at many popular locations in and around Southern Arizona, Southern California, and possibly even at your best friends wedding!
With his debut album set to release in June, 2019, Adam is realizing the culmination of his ten year journey of songwriting and sharing stories about his life and passions with eager audiences. His passion for music led him to Nashville, Tennessee where he spent a month recording at the legendary Bomb Shelter Studio. It was in this hallowed hall that Adam finally achieved his lifelong dream of producing a full-length studio album.
This live performance wouldn't be possible without the volunteers who help us wrangle all of those angry pixies through the wires, tubes, and airwaves!  Thanks goes out to:
Live Audio & Video Engineering by:
Duncan Hudson
Ben Holman
Wallace Schubach
Walter Harrington
Bjorgvin Benediktsson
Post-production editing and web page by:
Dominic Castelli
Remember to visit the Locals Only website weekly to catch another great performance by one of our great local musical artists. 
---
TAGS
Adam Townsend
,
Live Music
,
Local Music
,
Locals Only
,
Studio 2A
,