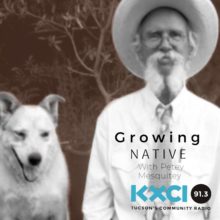 I don't think there is anything more heartbreaking than seeing a road killed pet. Well, honestly, I have a hard enough time with road killed wildlife, but a dead pet on the side of the road just tears me up. And just so you don't think I'm being holier than thou, over the years I have lost a couple dogs to roads. The very first improvement we did when we bought our home in the grassland was to put field fence around our home. Yes, it kept some wildlife out (not deer!), but more importantly it kept our dogs in.
The casual mention in this show of the USDA Wildlife Services does not say enough about this insidious government agency. If you want more information simply search for Wildlife Services on line. Enough said.
But, hey, hey, hey, this is supposed to be a Christmas show! I love our annual Christmas tree hunt. Every year or so, and especially after our kids left home, Ms. Mesquitey and I will joke about maybe just tagging one with our permit and leaving it…catch and release. I guess that could still happen, but kids are returning for now. For a little more information about Pinus discolor here is a link to a previous show about our annual hunt.
https://kxci.org/podcast/christmas-tree-hunt/
The photos are mine. That's Ms. Mesquitey on a rocky slope doing some measuring. The group shot is of left to right, our good friends Matt and Pam, then Petey, Ms. Mesquitey, Katy Mesquitey and her partner (significant other, lover) Jared McKinley. It was a fabulous hunt! The dogs are left to  right, Chuchu and Farley. The photo is from December 25th 2016. Yup, a white Christmas!
---
TAGS
border pinon
,
Christmas
,
Growing Native
,
Petey Mesquitey
,
Pinus discolor
,