Description
The Jim Click Millions for Tucson Raffle 2021 Edition has launched!

Jim Click, Jr. is giving away a 2021 Ford Bronco Sport as the Grand Prize in the 2021 iteration of the Jim Click Millions for Tucson Raffle! This year, he is again offering a second and third prize; the second prize is two round-trip, first-class airline tickets to anywhere in the world (some restrictions apply) and the third prize is $5,000. Some restrictions apply. Click on this link for rules and details for the Jim Click Millions for Tucson Raffle 2021 Edition.
All proceeds from tickets purchased from KXCI benefit KXCI! Your ticket purchases directly support KXCI's eclectic music and community voices.
The last day to purchase tickets is at noon on Thursday, December 9th, so that KXCI can return all tickets by the deadline of Friday, December 10th.
The Drawing
When and where is the raffle drawing?
The drawing will take place on Friday, December 17, 2021. The drawing will be at a location to be announced.
Does the winner need to be present at the drawing in order to win?
Nope! If the winner is not present, Mr. Click will personally call and inform them of the exciting news.
Since 2003, Jim Click, Jr. has initiated ten raffles* for charities in the Greater Tucson area and has donated a vehicle as the raffle prize*. Eligible 5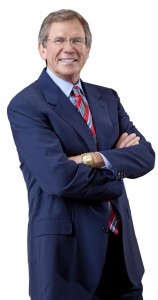 01c3 charities have been encouraged to sell tickets for the raffle with each charity keeping 100% of the proceeds raised. The raffle has been one of the many ways the Click family has been able to give back to the community that has given his family so much since they came to Tucson in 1974. *Raffles have raised over nine million dollars for local charities.
2021 FORD BRONCO SPORT MILLIONS FOR TUCSON RAFFLE RULES
• The Jim Click Automotive Team is presenting a new 2021 Ford Bronco Sport and two other prizes to the entire
community. All 501(c)(3) organizations in the Southern Arizona region are invited to participate in the raffle of this
donated vehicle in 2021.
• Purchase of tickets is NOT limited to Arizona residents and businesses.
• Proceeds from the sales of tickets will be retained by each selling non-profit organization in the community.
• A maximum of 100,000 tickets will be distributed for fundraising purposes. Tickets will be sold at $25.00 or $100.00
for five tickets.
• Persons must be 21 years of age or older to purchase or win. The winner will be responsible for all taxes,
registration, and travel to claim the vehicle.
• Employees of the Jim Click Automotive Team and Russell Public Communications are not eligible to participate.
• Winners consent to be photographed and for their name and likeness to be used by the Jim Click Automotive
Team and/or the representing public relations agency (Russell Public Communications) for publicity and advertising
purposes.
• Color and options on the new 2021 Ford Bronco Sport are subject to Jim Click Automotive Team's discretion.
• Winner of the grand prize has the cash option of 75% of the MSRP of that grand prize.
• Second prize award of two round-trip, first-class airline tickets to anywhere in the world subject to conditions;
winner must provide flight details 90 days in advance with flexibility. Winner pays all taxes, fees
and surcharges. Other conditions may apply. Airline tickets subject to maximum $10,000 per
ticket.
• Winner of each prize must claim prize within 90 days of drawing.