Description
The Jim Click Millions for Tucson Raffle 2020 Edition has launched!

Jim Click, Jr. is giving away a 2020 Ford F-150 Platinum as the Grand Prize in the 2020 iteration of the Jim Click Millions for Tucson Raffle! This year, he is again offering a second and third prize; the second prize is two round-trip, first-class airline tickets to anywhere in the world (some restrictions apply) and a third prize of $5,000. Some restrictions apply. Click on this link for rules and details for the 2020 Jim Click Millions for Tucson Raffle 2020 Edition.
All proceeds benefit KXCI! Your ticket purchases directly support KXCI's eclectic music and community voices.
The last day to purchase tickets is at noon on Thursday, December 3rd, so that KXCI can return all tickets by the deadline of Friday, December 4th.
The Drawing
When and where is the raffle drawing?
The drawing will take place on Friday, December 11, 2020. The drawing will be live and virtual and streamed on Facebook (details to come soon).
Does the winner need to be present at the drawing in order to win?
Nope! If the winner is not present, Mr. Click will personally call and inform them of the exciting news.
Since 2003, Jim Click, Jr. has initiated ten raffles* for charities in the Greater Tucson area and has donated a vehicle as the raffle prize*. Eligible 5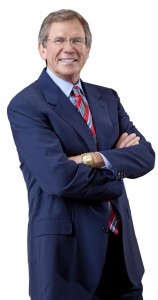 01c3 charities have been encouraged to sell tickets for the raffle with each charity keeping 100% of the proceeds raised. The raffle has been one of the many ways the Click family has been able to give back to the community that has given his family so much since they came to Tucson in 1974. *Raffles have raised over eight million dollars for local charities.