HOCO HOMECOMING – The final installment of HOCO FEST comes full circle. Spanning eras, genres, and cultures with performances from the most influential artists to the emerging acts of the Tucson and greater Arizona scene. Ending where it began, join us for a nostalgic and inspiring celebration at The Historic Hotel Congress.
5 DAYS | 50+ BANDS | 6 VENUES | ALL AZ
Full Fest Pass includes entry to all stages, parties, and film screenings 8/31-9/3
See images below for individual event images and press release details. More at HOCO Fest
This is a 21+ event
MONDAY
SEPTEMBER 4
HOCO HANGOVER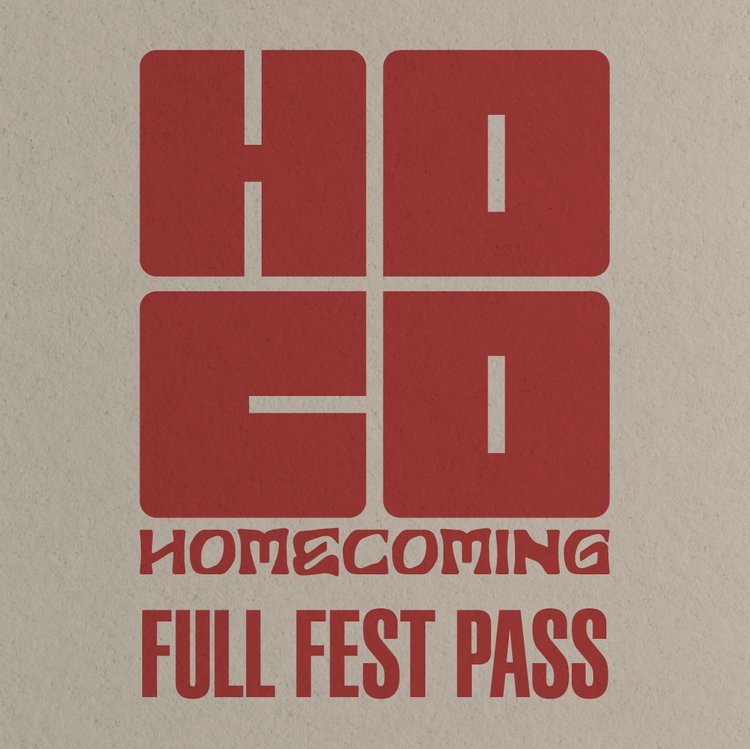 HOCOFest 2023
HOCO HOMECOMING
The Final installment of HocoFest
Over 60 acts, Film Festival, Music Festival, Art Show,
Record Fair, and more
SEPTEMBER 1 – SEPTEMBER 4, 2023
TUCSON, ARIZONA
TUCSON, AZ – The Hotel Congress is proud to announce the finale of its internationally acclaimed annual music festival HOCOFest (est. 2005), set to take place Labor Day weekend in Downtown Tucson, AZ, September 1st through September 4th. Ending where it began, Hoco Homecoming brings together 60 performances from a wide breadth of genres, artists, and eras representing the best of Tucson, past and present. This festival is unlike any other, it's a rigorous dedication to showcasing the depth and diversity of Tucson's music heritage and culture, making it an experience unlike any other. Aptly named HOCO HOMECOMING, the festival brings back some of Tucson's best – one night you'll find legendary Capitol Recording artists The Dusty Chaps on one stage, while Tucson's most famous Hip-Hop expat MURS performs on another. The following night infamous rockstars (and Tucsonans), Angie Bowie and Kid Congo Powers lead a hall of fame glam/punk rock stage, while Orkesta Mendoza thrills the plaza stage with an impeccable world-class mambo dance party.
It's only fitting that Tucson's most important musical ambassador is finally represented at HOCO this year, with multi-faceted, nightly Linda Ronstadt Celebrations.
FEATURED EVENTS FOR 2023
HOCO FILM FESTIVAL: In conjunction with HOCO HOMECOMING, A two-day film festival focused solely on Tucson music will be screening at HOCO partner venues, The Loft Cinema and The Screening Room. Highlighting the festival will be the premiers of Tale of Two Houses, a documentary about a time in the mid 80's when the Tucson DIY music community revolved around two houses, one next door to the other that was the genesis and heartbeat of an entire era of Tucson music. The other main emphasis of the Film Festival will be Linda
Ronstadt in films, from Linda Ronstadt: The Sound of My Voice and Linda and The Mockingbirds, to the big fun of Pirates Of Penzance.
LINDA RONSTADT CELEBRATIONS A slew of events honoring Tucson's favorite daughter, with musical events each night highlighting different parts of her career, three movies, an art show exhibit, and most exciting the official re-release party of Canciones De Mi Padre featuring Linda's favorite collaborators, Los Cenzontles.
HOCO ART SHOW Featuring classic poster art from infamous Club Congress shows and other memorabilia, as well as a curated photographic and historic Linda Ronstadt Exhibit. Don't forget to check out the Tucson Music Time Machine located in the antique Hotel Congress Lobby Phone booth. Dial a number and get listening!
HOCO DAY PARTIES
HOCO RECORD FAIR This record fair has historically been considered one of the best, and most interesting fairs in the Southwest, not only for the vast array of interesting and rare records, but, appropriately, the amount of rare local and Arizonan music available on disc.
SAT SEPT 2nd | 10-3 pm. HOCO METAL MASS An annual favorite of Hoco, the Metal matinee embraces the HOMECOMING theme, bringing back some of Tucson's most famous metal and hard rock acts. Hosted by Congress alum, and metal veteran, Father Larry, this highly anticipated lineup included the notorious MÖLTÖN LEATHER, Mastodonna, Blackwülf, Thunderossa, Demon Weed, and Baby Dog.
SUN SEPT 3rd | 12 -6 pm AMBIENT LOUNGE In stark contrast, and in a venue 100 feet away, an internationally recognized pioneer of ambient electronic music Steve Roach headlines an artful and atmospheric lineup that also includes critically acclaimed Karima Walker.
SUN 9.3 | 1 -5 pm HOCO SWIM at Hotel McCoy – Hotel McCoy and HOCO Fest partner once again to bring you the option to COOL OFF, Saturday from 3 pm until 6 pm, receive a FREE pool pass with your HOCO Fest wristband and catch special guest DJs each afternoon by the pool.
Full Festival Passes ($100) and Day Passes ($10 -$25) are on sale now at
HOCOFEST.COM
More About HOCO Fest: For 18 years, HOCO Fest has led the charge in reframing what a modern music festival can achieve — from its celebration of its hometown music community to becoming the first completely solar-powered festival on the West Coast in 2007, to blossoming into "one of the US's most forward-facing festivals" by setting the standard for diverse musical programming, but never losing its roots. Located in the heart of the Sonoran Desert, 60 miles from the Mexican border, HOCO Fest is a product of the artistic, geographical, and socio-political reality in which it resides. The 2023 edition of HOCO Fest is positioned to represent this heritage, inspiring the festival goer to find the best of Tucson.