of Montreal & Big Freedia – KXCI Presents!
November 12, 2013 @ 7:00 pm - 11:00 pm
Event Navigation
Of Montreal & Big Freedia – Tuesday, November 12th 7:00PM ($16/$18, All Ages)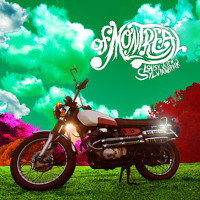 Defining of Montreal is impossible. There are too many perspectives to consider, angles to explore, layers to uncover. Just when you think you have a concept of what kind of creature they are, they transform into something unexpected and new. As a result, each album holds the opportunity for re-discovery, re-immersion, re-appreciation. On Lousy with Sylvianbriar, this paradigm holds true once more. The record was created with a new songwriting approach, a different recording method, and a fresh group of musicians. Seeking creative inspiration, Kevin Barnes re-located to San Francisco where he spent days soaking in the strange surroundings and channeling the city's energy into his writing. After a very prolific period there, he returned to Athens, GA, and assembled the cast of musicians to begin the sessions. Barnes eschewed computer recording — with its pitch correction, limitless effects plug-ins and editing possibilities — and instead, with the help of engineer Drew Vandenberg (Deerhunter, Toro y Moi), he recorded Lousy with Sylvianbriar in his home studio on a 24-track tape machine.
With no computer tricks to fall back on, the band — Kevin Barnes (guitars,bass,vocals), Rebecca Cash (vocals), Clayton Rychlik (drums,vocals), Jojo Glidewell (keys), Bob Parins (pedal steel,bass), and Bennet Lewis (guitars,mandolin) — could only get out of the recordings what they put into them. Most of the tracking was recorded live with the band in the same room together. They worked quickly, with the band members composing their parts on the fly and with little second guessing. The album was recorded in just three weeks. "I knew I wanted the process to be more in line with the way people used to make albums in the late 60s and early 70s," reveals Barnes. "I wanted to work fast and to maintain a high level of spontaneity and immediacy. I wanted the songs to be more lyric-driven, and for the instrumental arrangements to be understated and uncluttered." Opening track and lead single "Fugitive Air" feels like a Stones-y anthem, with sparks of Philip K. Dick's psychedelic prose, Ralph Bakshi's cartoon violence, and William S. Burroughs' hyper-paranoia. "Belle Glade Missionaries" finds Barnes lyrically at his most political, backed by a soundtrack that is pure Dylan circa Highway 61 Revisited.
Female vocalist Rebecca Cash makes several appearances on the album, taking the lead on the plaintive "Raindrop in My Skull," where her and Barnes share a Gram Parsons/Emmylou Harris-inspired duet. "She Ain't Speakin' Now" ranks among of Montreal's all-time great songs, transforming its brooding acoustic guitar intro into a visceral angst-ridden rocker that sounds like the best moments of Neil Young & Crazy Horse. The album's closer, "Imbecile Rages," a caustic and doleful epitaph for a crumbling relationship, is one of Barnes' most raw and personal statements. Like the classic albums that inspired it, this is an album to be explored, to be lived with, to be listened to in happiness and in darkness, to be dissolved into. To be played very loudly at parties and with eyes closed, in headphones, alone. It should become dog-eared and dirty with use and it should lessen the blow of our enemies, in all their forms.
BIG FREEDIA
Big Freedia (pronounced "FREE-da"), known as the Queen of Bounce, is at the forefront of the Bounce rap movement (a subgenre of hip-hop born out of New Orleans and known for its call and response style and lightening speed booty-shaking dance). Performing five out of seven nights in any given week with dancers she calls The Divas, Big Freedia's show is nothing short of dazzling. She tours every city in America from New York to San Francisco and is always a favorite at festivals such as Electric Forest, Hangout Fest, FunFunFun Fest, SXSW, and Bonnaroo, among many others.
Though gay and proud, Big Freedia asserts that her (Freedia is a he but uses the feminine pronoun for her stage persona) sexuality has little to do with her music and rejects the term Sissy Bounce (the queer brand of Bounce). "All Bounce is Bounce," he insists. "There's no need to separate it out. All types of people—gay, straight, rich, poor, black, white come to my shows. People just wanna get out and shake their azzzz and have a good time!" And therein lies the beauty of Big Freedia: She can rock a pair of dangling gold earrings and light up a blunt and chop it up with the hardest rapper around. She's not a gay artist, but rather an artist who happens to be gay.
Big Freedia has gone from a local New Orleans phenomenon to a national one over the past two years. After appearing in two episodes of HBO series 'Treme' [as herself] and in 2010, she released her debut EP on Scion A/V Presents: Big Freedia, produced by NOLA producer BlaqNmilD. The EP featured notables "Excuse" and "Almost Famous; other fan-favorites include "Gin in my System" "Azz Everwhere" and "Y'all Get Back Now." Adding to her catalog, this year she released "Nah Who Mad" and "Booty Whop," and she was featured on Spank Rock's Everything is Boring and Everyone is a Fucking Liar LP, on the track "Nasty." This month, she was featured on "Peanut Butter" with actor Ru Paul.
This January, Freedia made her television network debut on Jimmy Kimmel Live! She appeared on "Last Call with Carson Daly," FADERTV, PITCHFORK TV and has been lauded in press outlets such as The New Yorker, The New York Times, The Fader, RollingStone.com, SPIN, OffBeat, Chicago Tribune, Columbia Spectator, Pheonix New Times, San Francisco Chronicle, LA Times, LA Weekly, among many other media outlets.
Always pushing artistic boundaries, this year Big Freedia went hi-tech by releasing the Big Freedia Booty Battle Video Game, which Forbes magazine covered, calling it "…everything a great game should be."
Raised on Josephine Street in uptown New Orleans, Big Freedia, born Freddie Ross, was raised by his mother, a hairdresser, and stepfather, a truck driver for Coca-Cola. When Freddie was 15, the family moved to a more upscale neighborhood in New Orleans. Freddie—along with his brother Adam and sister Crystal Ross—were immersed in music at home by their mother, who often sang along to her Gladys Knight and Patty LaBelle records around the house. But it was the Baptist church choir where a young Freddie flourished. "My mother made sure I never missed practice," recalls Freedia. It's no wonder that by the time he was 18, Freedia moved from member to director of the choir.
A product of the hip-hop generation, Freedia was rocking RUN DMC, Salt 'n Pepa and Adidas Shell Tops as a teenager. One night in 1991 he heard "Where Dey At" by MC T Tucker, (what many believe to be the first recorded Bounce track) and he was transfixed. After starting as a back-up dancer for Katey Red, the original "Sissy Bounce" rapper, Freedia knew Bounce was his calling and eventually broke out on his own.
Big Freedia is in the studio wrapping up her highly-anticipated debut LP, Da Idol and is filming episodes of a reality TV series for FUSE TV, Bounce. Finally, in the works is her DVD: Big Freedia Presents: Twerk Bounce & Pop, featuring real Bounce dance instruction from Big Freedia and some of her best and noted Divas.
Related Events